Brooch / SKVOST
SKVOST IDA SANDOR BUFFET PETRA TÓTH MUSA
Dress / IDA SANDOR
IDA SANDOR
Talented fashion designer Ida Sandor as by Harbin fashion week "designer of the year 2018" announces her new collection full of dresses which captivate you by color and spectacular design.
Trousers / BUFFET
BUFFET
Buffet brand consists of a three designers sharing the same idea about authentic and sophisticated street fashion and how it should look like. The essential element is high quality, timeless, clean and minimalistic aethetic and using original italian fabrics.
Top / BUFFET — & — Trousers / BUFFET
Earings / PETRA TÓTH
PETRA TÓTH
Another jewellery talent in our portfolio is slovakian designer Petra Tóth.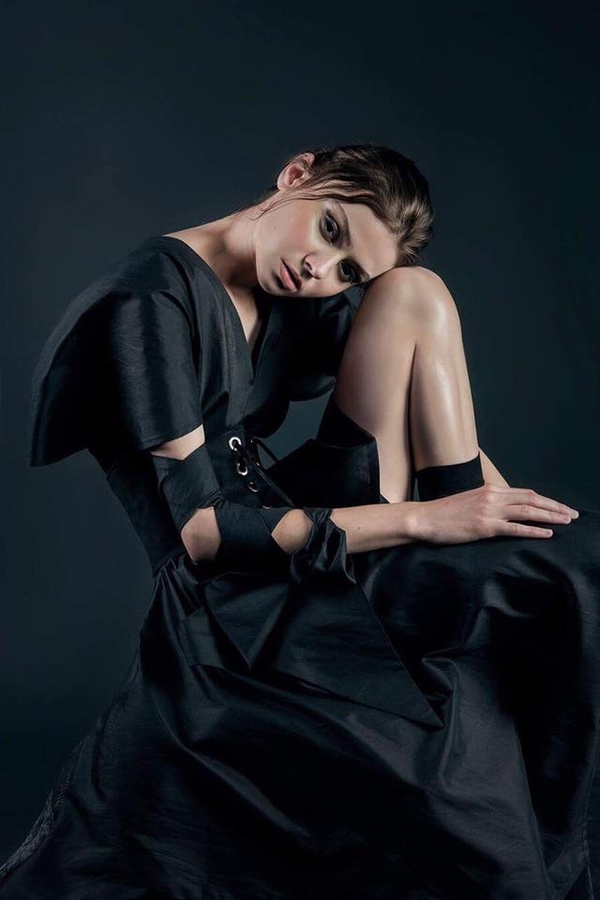 Dress / MUSA
MUSA
News from LGN are vividly coloured but we could not forget about those who just love black. Always sold out very quickly – MUSA collection by Katarina Halaskova is ready to order.
Have beautiful days! With love from Vidda